The Preferred Bait
Exterminex, preferred by industry professionals & preferred by termites
Exterminex is a highly attractive termite bait containing non-bleached alpha cellulose with attractants and feeding stimulants. One of a kind, reliable, and proven.

Confidence In Control
Safeguard your client's most important asset.
Exterminex termite bait and management system will provide colony elimination in situations where chemical applications cannot. Exterminex is Rapid Insurance Timber Secure Approved.

No Site Fees
Exterminex, is available to industry professionals looking for more flexibility with greater results.
Exterminex consists of highly palatable termite bait with also a quality, durable and innovative termite management system. Exterminex is the #1 choice for industry professionals.
Preferred By Professionals, Preferred by termites

On Target Every Time
Palatable termite bait that is designed to ensure interception with foraging termites patterns with zero waste.

Proven With Destructive Species
More than 90.1% of major termite species that are known to destroy homes feed actively on Exterminex Bait Matrix.
A Long-Term Solution
Designed by industry professionals. Exterminex comes with a durable and innovative termite management system.

Support & Training
Exterminex provides support and training to the professional pest control operator. Click to book a one on one training session.
What Makes Exterminex The Professional Pest Control Operators #1 Choice.

 No Site Fees & Freedom of Use

 Quality Product & Quality Control

 24-7 Training & Support

 Prioritize Colony Elimination

 Reduce Waste & Increase Proffit

 $100,000 Timber Secure Approved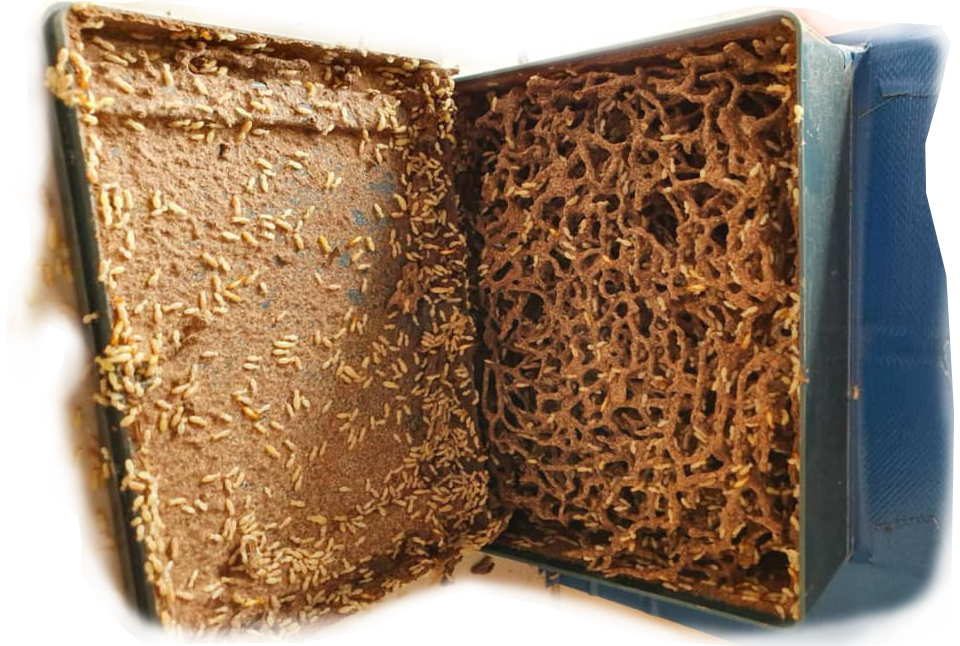 The Exterminex termite baiting system and highly attractive termite bait provides the professional pest control operator an affordable and superior product with complete freedom of use for Stage 1 Treatment or Stage 2 Management without site fees.
Exterminex forms a complete professional termite management system with a selection of in ground stations, termite bait, interceptors, installation equipment, backed by support and innovation.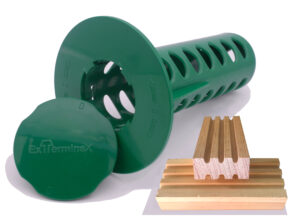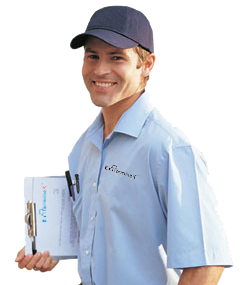 Become An Exteminex Installer Today!
Are you interested in expanding your options and profitability when managing subterranean termites? Join today and become accredited and an approved Exterminex Installer Today.
Exterminex is the most attractive termite bait available, containing highly refined most preferred physical form of alpha cellulose matrix, bait fortified with alluring compounds and feeding stimulant.
Attractiveness - Subterranean termites do not show reluctance or hesitation on Exterminex. Termites will find their way into the Exterminex bait station instead of foraging on the existing food source (infested property structure or wood source).
Palatability - Once termites start feeding on Exterminex, they will not be able to resist.
Long Term Solution - Exterminex provides a quality, durable proven termite baiting and monitoring system that complies with AS 3660 to protect your clients most valuable asset with no site fees.
Exterminex Baiting System is Rapid Timber Secure Approved for $100,000 Cover to Australian Rapid Insurance Customers.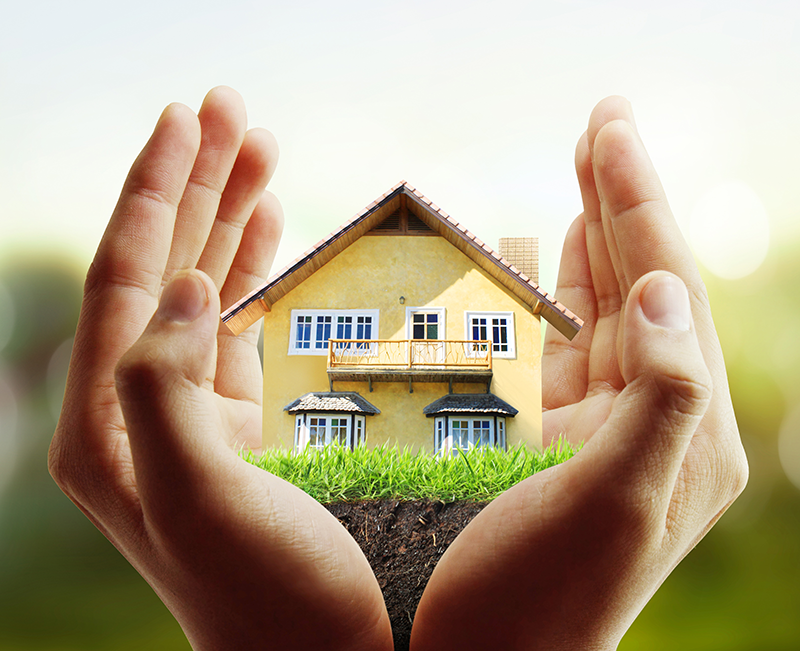 Installers
News
Onsite Training
Online Training
Industry News
About
Development
Careers at Exterminex
Terms & Conditions
No part of this website can be reproduced without prior written agreement. Please email [email protected] for further details. © 2018 Exterminex™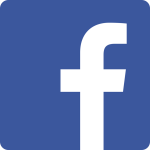 Like Exterminex on Facebook
Latest News & Information